Media Insights Newest Portals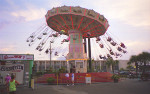 Media Insights introduces three family friendly portals featuring Florida Theme, Amusement and Water Parks. They provide a introduction to the enchanted wonderful world of Florida Theme Parks, the thrilling adventures of Florida Amusement Parks, and the fun and exciting Florida Water Parks with easy navigation bringing you from topic to topic or cross referenced from city to city. Visiting the Orlando Theme Park area? Consider staying at Windsor Hills.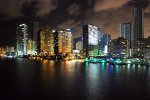 Media Insights city center of websites have detailed information on local events, hourly weather reports and local attractions as well as maps and pictures of the area. These sites include large metropolitan area like Detroit MI.com, Syracuse NY.com and Sacramento CA.com. Great vacation destinations like Biloxi Mississippi.com, Glenwood Springs Colorado.com and Key Largo Florida.com as well as internationally known cities like Miami.org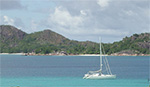 Yachts.com is the most comprehensive and user-friendly resource for yachting enthusiasts on the web. Whether you're looking to purchase a yacht, or you're a broker wanting to advertise, yachts.com is quick and efficient. We offer a large database of new and used sailing and motor yachts, as well as an extensive list of yacht charter services available worldwide. Operators advertise their charter services for free on yachts.com, in some of the most exotic yachting destinations on the planet. From the U.S. to the Middle East, Europe to the Caribbean, yachts.com will take you there.





Media Insights Mission Statement
Media Insights is known for creating the most content-rich Internet publications and online media available anywhere. Everything we do centers on educating and informing the public on the most highly sought after Internet topics.

Media Insights Future (Domain Names)
We are always creating new and exciting portals to better inform the public on a variety of ideas and subjects. If you are interested in acquiring one of our portals or one yet to be developed please visit Domain Offer Assistant to inquire. Listed below are a few recent transactions.


| | |
| --- | --- |
| raisedright.com | vacationpackages.org |
| menopausesymptoms.org | almeda.com |
| yipan.com | empowered.org |
| voipserviceproviders.org | iobox.com |
| refinancerates.org | destinity.com |
Media Insights Partners and Friends